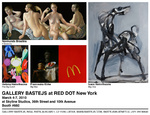 Gallery Bastejs takes part in Red Dot Art Fair [26.02.2010. 14:38]

(0 comments)




Baiba Morkāne, Gallery Bastejs


From March 4th-7th 2010 Gallery Bastejs takes part in contemporary art show Red Dot Art Fair in New York City, USA. NEW YORK, NY- Red Dot Art Fair announced its return to New York City, March 4 through 7, 2010. Red Dot Art Fair will partner with MillionTreesNYC, a project initiated by Mayor Michael R. Bloomberg and New York Restoration Project (NYRP) Founder Bette Midler.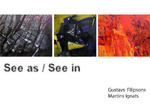 The exhibition "See as / See in" in Luxemburg [04.03.2010. 10:10]

(0 comments)




Filine Wagner, curator


The exhibition "See as / See in" by Gustavs Filipsons and Martins Ignats in Konschthaus beim Engel, Luxembourg.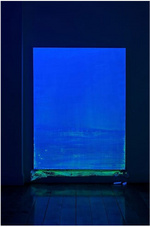 The International Sovereign European Art Prise

(0 comments)




Rachael Hornsby, The Sovereign Art Foundation, London


A record of three artists from Latvia, have been shortlisted for the 2009-10 Sovereign European Art Prize. Evelīna Deičmane (Evelina Deicmane), who has previously exhibited at both The Venice and Moscow Biennales. Līga Purmale (Liga Purmale) whose painting was sold in internacional aucton house Sotheby`s sale in London (2009) and leading conceptual art representative - Kristaps Ģelzis (Gelzis).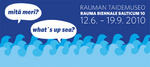 Rauma Biennale Balticum 2010

(0 comments)




Janne Koski, Chief Curator


Rauma Biennale Balticum 2010 - What's up Sea? The Rauma Art Museum, 12 June - 19 September 2010. The artists of the exhibition are: A Kassen (DK), Johanna Billing (SE), Katja Bjørn (DK), BlueSoup Group (RU), Ulu Braun (DE), Sergey Bratkov (RU), Egle Budvytyte (LT), Terike Haapoja (FI), Kaspars Groševs (LV) & Ruta Kiskyte (LT) & Dara Melnikova (LV), Antti Laitinen (FI), M.A.R.I.N. / Tapio Mäkelä (FI), Miks Mitrevics (LV), Jaanus Samma (EE), Claudia Schmacke (DE), Dominika Skutnik (PL), Laura Stasiulyte (LT), Jaan Toomik (EE), Julita Wojcik (PL), Vadim Zakharov (RU), Graphics/Pasi Rauhala (FI).
Artwork of Zane Berzina at Wellcome Trust London [09.06.2010. 09:36]

(0 comments)




Zane Berzina, artist


Membranes III made by Zane Berzina (Bērziņa) is part of the Skin exhibition at the Wellcome Trust London curated by Lucy Shanahan and Javier Moscoso.
Pavilion of The Republic of Latvia at the Venice Biennale

(0 comments)


Kristaps Ģelzis: Artificial Peace (Contemporary Landscape)
Cannaregio 4118, Palazzo Albrizzi
4 June–27 November 2011