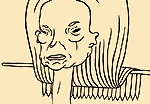 VKN Gallery ("More Than Nothing")
The gallery's area of interest is working contemporary artists from Latvia and the Baltic region, as well as other countries. Its main remit is to support young, talented artists by giving them a start through solo exhibitions, in this way building up a stable of artists and raising their profile in Latvia and abroad.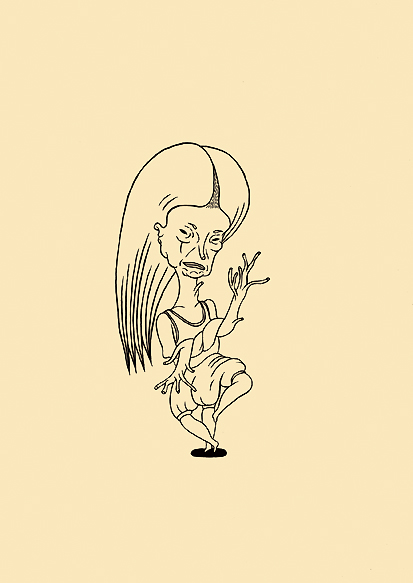 Maija Kurševa. The Turning (63 drawings). Indian ink on paper. Animation, acrylic drawing on the wall. 1'7''. 2009
The manager of the gallery is Ivo Strante. In the gallery's scope of activities, the realisation of non-commercial art projects, support and working with other non-commercial art institutions hold prime place. A successful cooperation with the De­partment of Visual Communication of Latvian Academy of Art has been developed. One important cooperation partner for the gallery is the Contemporary Art Museum's pilot project kim? at Maskavas iela 12/1 (which can be re­ached by walking through the Riga Central Market).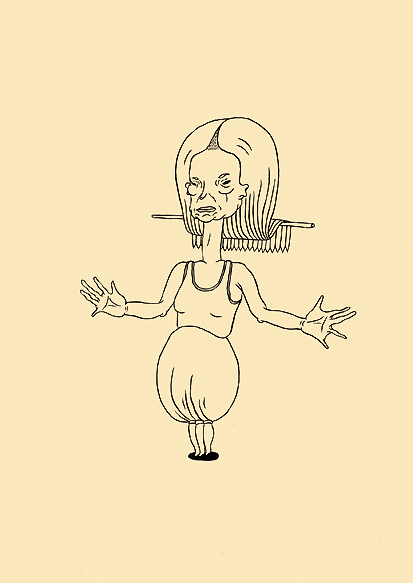 Maija Kurševa. The Turning (63 drawings). Indian ink on paper. Animation, acrylic drawing on the wall. 1'7''. 2009
In cooperation with kim?, non-commercial exhibi­tions by artists Maija Kurševa, Armands Zelčs and Mārtiņš Ratniks have already been held, as well as Krājums I ('Collection I'), which provided an insight into the Con­temporary Art Museum's collection. Exhibitions by Miks Mitrēvics, Kaspars Podnieks and other artists are planned for the near future.

/Translator into English: Filips Birzulis/
go back